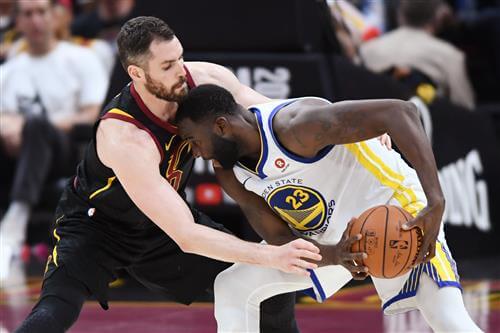 There has been unprecedented movement of NBA stars in recent years. It's not over. It's never over.
The churn is eternal thanks to shorter NBA contracts, a player mindset that is less wed to the concept of staying with a single franchise over an entire career, and teams willing to make big shake-ups to get value for players they anticipate could leave.
But because so many stars have so recently left their teams via trade or free agency, we're running low on additional targets. Here are our guesses on the next three stars to change teams.
(This list is excepting Chris Paul, whose status as a star is beginning to fade substantially at age 34 and who is definitely on the move, likely soon, after being traded from the Rockets to the Thunder in the Russell Westbrook deal. It would be cheating a little bit to list him here — in fact, he could be traded between the time this is written and the time you read it! That's also sort of the beauty of this new player movement era: everything is fluid and constantly shifting.)
With that in mind ...
Bradley Beal
Beal just missed out on the All NBA team, which would have qualified him for a supermax extension to go into effect for the 2021-22 season. He's set to earn $56 million over the next two seasons, and he's by far the best thing the Wizards have going given John Wall's heartbreaking injury issues and albatross contract.
There's a belief that the Wizards want to hold onto Beal and think they can convince him to re-sign with D.C., but is that a risk worth carrying into the summer of 2021? Every day that passes gets Beal a day closer to free agency, and trading him sooner rather than later is most likely to maximize the value of the return package.
Of course, the decision on whether to trade Beal needs to come from the top, and the Wizards are still rolling with an interim general manager in Tommy Sheppard, as they have all summer after parting ways with longtime boss Ernie Grunfeld. If that's a hint toward indecisiveness, we could be waiting on resolution for Beal for a long, long time.
Kevin Love
Love is wildly out of place on a rebuilding Cavaliers team. He's really darn good and perfectly placed in the modern NBA as a flexible scoring big man.