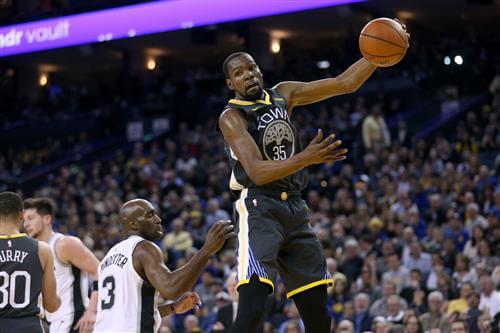 Kevin Durant caught flack for signing with the greatest regular-season team in NBA history. And if he's looking for approval from those critics, Durant could do the exact opposite with the Knicks.
Maybe that's part of the appeal.
The Knicks won't finish with the worst record we've ever seen in the league (not unless they drop the rest of their games), but the losing has already reached historic proportions.
With Saturday's 104-99 loss to the Raptors, the Knicks (10-45) tied the franchise record with their 16th consecutive defeat – equaling the dubious mark set in the 2014-15 campaign under Derek Fisher. They had already broken the team record for straight defeats at home, which also sits at 16 after Saturday.
Depending on how you like to slice misery, they either lost 24 of their previous 25 games, or 29 of 31. If that rate continues, they'll easily own the worst record in franchise history – which now stands at 17-65 from 2014-15 – and finish with one of the seven-worst in the NBA during its 82-game era.
This means very little for purposes of the draft lottery. Per the new anti-tanking rules, the bottom-3 teams all have the same chance of winning the Zion Williamson sweepstakes at 14 percent. The only real benefit is that the worst team can't drop lower than fifth in the draft, as opposed to sixth with the second-worst record, or seventh with the third-worst record, and so on.
To the credit of the Knicks' spin doctors, they've been able to take the focus off the product on the court and turn the attention toward the summer. That has altogether removed pressure and blame from coach David Fizdale and the front office. A season proposed by the Knicks as their opportunity to showcase premier player development quickly devolved into a giant punt to July.