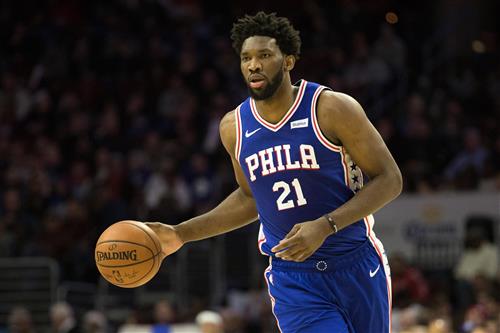 26-year-old Joel Embiid is one of basketball's best and brightest young centers. Since taking the NBA court for the first time in 2016, he has been absolutely phenomenal, averaging 23.9 points, 11.5 rebounds, and 1.3 blocks per game on 47% shooting.
But Joel has reached a bit of a crossroads at this point in his career and some major changes could be in store if his team decides to blow things up.
Following another disappointing playoff run (in which they got swept by the Celtics in round one), many are of the belief that time has run out for the Embiid/Simmons duo. While the Sixers have expressed their intentions to keep the two together, it's hard to imagine them not considering moving one of their stars if the price was right.
Insert the Miami Heat, who are stacked with motive, assets, and brilliant front-office decision-makers, and the possibility of a potential Joel Embiid deal becomes a little more plausible.
Here's what a potential deal could look like:
Miami Heat Recieve: Joel Embiid
Philadelphia 76ers Receive: Bam Adebayo, Kendrick Nunn, Kelly Olynyk (Player Option), Duncan Robinson