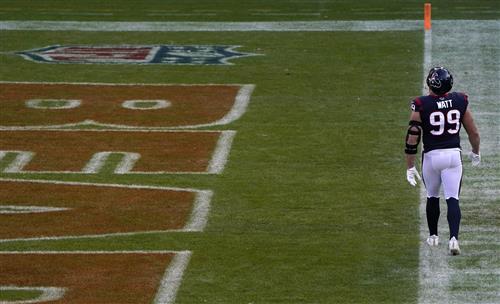 On the NFL calendar, May is a time to reset a bit. With free agency and the draft in the rearview mirror, this is when we can step back and take stock of all the player movement that's happened over the past couple months. With that in mind, I wanted to take a look at which teams helped themselves the most for 2021 with their offseason moves. This isn't necessarily a judgment on the prudency or value of these additions, but rather a look at which teams did the most to improve their short-term chances with their additions this spring. So let's get to it.
Honorable Mention: Arizona Cardinals
Notable additions: J.J. Watt, Rodney Hudson, A.J. Green, Malcolm Butler, Zaven Collins (rookie), Rondale Moore (rookie)
What it means for 2021: If the Cardinals made this same flurry of offseason moves five years ago, they'd probably be at the top of this list. Instead, Arizona fails to crack the top 5 in large part because every major veteran they added this spring is at least 31 years old.
Read More- Aaron Rodgers reportedly believes Packers promised to trade him
Watt and Hudson are in the back half of their careers, but each should serve as a stabilizing force up front. Watt isn't the same world-wrecking force he was a few years ago, but he's still an excellent player when healthy and should benefit from a stronger set of teammates (and a light workload) than he had with the Texans. Hudson is set to turn 32 in July, but he remains a football savant who should provide a huge boost for a team that's occasionally struggled with protections during Kliff Kingsbury's two years at the helm. He's the type of player who makes the other guys along the offensive line better, even at this stage of his career. Arizona's rookie class involves yet another highly drafted off-ball linebacker in Zaven Collins, but I'm far more intrigued by what WR Rondale Moore could bring to this team. He profiles as a playmaking slot option with a skill set this team has been missing desperately.
Honorable Mention: Denver Broncos
Notable additions: Teddy Bridgewater, Kyle Fuller, Ronald Darby, Patrick Surtain II (rookie), Javonte Williams (rookie)