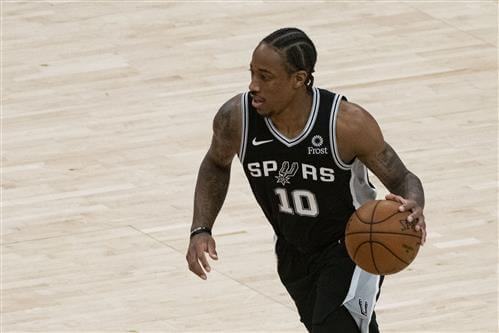 The Boston Celtics are a team that could try and make some moves during the offseason. Despite making the Eastern Conference Finals once again during the bubble last season, the Boston Celtics have been an inconsistent team this season, which has caused them to be the 6th seed in the Eastern Conference, despite finishing 3rd last season.
The Boston Celtics could potentially move for another star, one that could bring them over the top in the Eastern Conference. Someone that they should look at is DeMar DeRozan of the San Antonio Spurs. While DeRozan is a free agent this offseason, a sign and trade is not out of the question. Here is a potential sign and trade deal that the Boston Celtics could execute for DeRozan:
Read More - Could DeMar DeRozan return to Eastern Conference?
Boston Celtics Receive: DeMar DeRozan (sign and trade)
San Antonio Spurs Receive: Marcus Smart, Aaron Nesmith, a future second-round pick
The San Antonio Spurs Get Assets In Return For DeMar DeRozan
It would make sense for the San Antonio Spurs to agree to a sign and trade if DeMar DeRozan were open to it. While those deals aren't exactly pulled off often, there is a possibility that DeRozan would want to go to the Boston Celtics as they have two young stars which he could team up with. In that case, the San Antonio Spurs could receive a fair package from the Celtics to facilitate their help with getting DeRozan on the team.