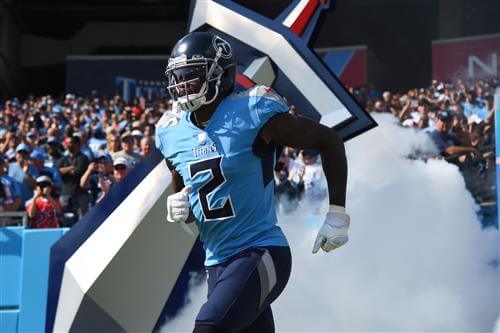 May is not typically a good time to be adding talent through the free-agent pool, but this year's group of post-draft free agents is not typical.
There are multiple former Pro Bowl and All-Pro talents who have yet to find homes for the 2022 season. While most are over 30 or about to turn 30, there are multiple players who could still be instant starters for many teams in the league.
With the first waves of free agency and the draft behind us, teams still have options if they are looking to make their teams better before mandatory camps start.
Here, we'll look at the best talents available considering previous production, relative health and positional value.
10. OT Eric Fisher
Eric Fisher is not the good left tackle he once was, but he's still serviceable, and that's key at a position that gets defined by the number of failures they have on the season.
The former No. 1 pick was released by the Kansas City Chiefs last offseason but proved he can still be a starter with the Colts last season. He was part of the offensive line that paved the way for Jonathan Taylor to post 1,811 yards on the ground.
Fisher's pass protection took a step back in 2021, allowing seven sacks, per PFF. According to their data, that's just one fewer than he allowed from 2018 to 2020 combined.
However, his PFF grade of 68.2 ranked him 46th among all tackles graded by the site and still makes him a starter in the league.
Fisher answered questions about his durability as well. He played 15 games last season after the Chiefs let him go in part because of a torn Achilles.
He's a great fit for a team that needs a veteran starter or a high-quality swing tackle.
Potential Fits: Pittsburgh Steelers, Chicago Bears, Miami Dolphins
9. WR Julio Jones
At this point, Julio Jones may be more name recognition than anything, but there's still some potential for him to be a valuable asset.
The 33-year-old would be much higher on the list if he could stay healthy. He has only played 19 games over the past two seasons, making it fair to wonder if he can still make it through a season.
And when he's been on the field, he hasn't quite been the dynamic playmaker he once was. He did post his highest yards per target (11.3) in 2020 in his final season with the Falcons, but he caught just one touchdown last year with the Titans.