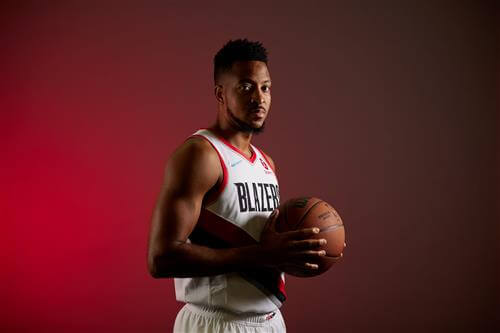 The Ben Simmons trade saga has dragged on over the course of the offseason, and it is still ongoing despite the start of the season nearing with every passing day. Many have speculated that Ben Simmons would be moved prior to the start of the 2021-22 season, but thus far, that has not been the case.
Part of the reason that the 76ers have resisted trading Ben Simmons was due to the lack of good offers. A report from last month suggested that the 76ers were unimpressed with the Ben Simmons trade packages from the Toronto Raptors and Minnesota Timberwolves. The 76ers will certainly need to get the Ben Simmons trade right in order to build a competitive roster around Joel Embiid in the upcoming years.
As of right now though, it has been speculated that the best player available in a Ben Simmons trade is CJ McCollum of the Portland Trail Blazers. Per Michael Scotto of HoopsHype, an NBA agent for an unnamed 76ers player revealed that "the season will be over before it starts" for the team unless the Ben Simmons situation is figured out. The article also mentions that the 76ers want Damian Lillard, and "don't want to settle" for getting CJ McCollum in a Ben Simmons trade.