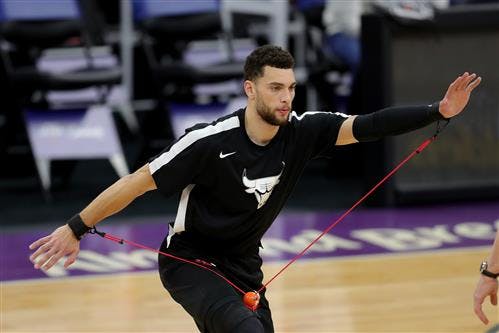 Ben Simmons isn't the only NBA star that could be on the move in the coming months. According to Michael Scotto of HoopsHype, there are three particular All-Star players who might be involved in blockbuster deals.
The first player that Scotto brought up was Washington Wizards guard Bradley Beal. He has stated several times that he's committed to Washington, but the franchise needs to start winning at a consistent level if it wants to keep him happy.
The other two stars that Scotto mentioned were Chicago Bulls swingman Zach LaVine and Portland Trail Blazers star Damian Lillard.
"Now, when you talk to executives around the league, all eyes are centered on Beal, Damian Lillard, and Zach LaVine as the guys that they're keeping tabs on for the next potential star who could be moved," Scotto wrote, via HoopsHype.