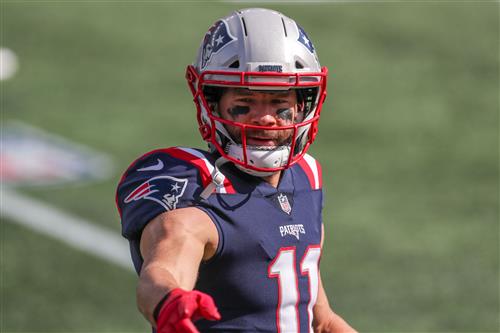 Reports have been swirling that former New England Patriots superstar wideout and Super Bowl MVP Julian Edelman is set to retire, following a heavily-decorated 12-year NFL career.
And Edelman, himself, just announced his retirement via social media — in a four-minute video where he closed with two words: "Foxboro Forever."
Julian Edelman almost 35 years old, and after being limited toward the end of the 2019 season and 2020 playoffs — his last run with former Patriot quarterback Tom Brady — the 2020 season was unkind to him, as a nagging knee injury forced him to hit the injured reserve in October.
But what if Julian Edelman ever gets the itch to play again? And his knees get right? It's not uncommon in professional sports, and his playoff experience — where his 118 postseason catches trails only Jerry Rice (151) — could be just the lift a team needs to stay in contention.
One good three-game run in a divisional round, conference championship game, and Super Bowl could put Julian Edelman on top of Rice as (at least statistically) the best playoff performer in NFL history, and he's already well up there with one of the best Super Bowl catches of all-time in a comeback win over the Atlanta Falcons.
So, where would he likely be welcome?
Julian Edelman, if he reconsiders retirement as Gronk did:
1) Tampa Bay Buccaneers
This choice just seems obvious. Like, "Captain Obvious" obvious.