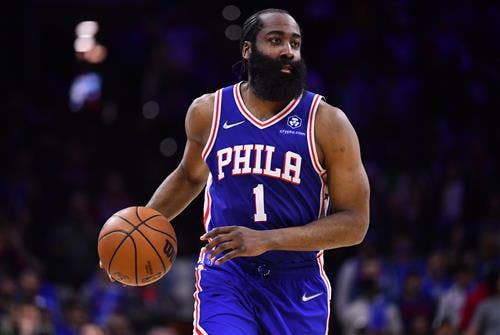 The NBA's free agency frenzy typically happens at a fast and furious pace from the moment teams and players are allowed to agree to deals. That was the case once again this year, with the majority of the players on our top-75 free agents list coming off the board within the first 24 hours of the moratorium. Since then, the free agency news has been coming at a trickle while the whole league waits on the biggest move of the offseason.
Kevin Durant requested a trade from the Brooklyn Nets hours before free agency opened. The Nets reportedly want a young star and at least three first round draft picks for the superstar forward. The most recent reports say no deal is imminent, and it's possible the Nets hold onto both Durant and Kyrie Irving until training camp.
*This list does not include Miles Bridges, who remains unsigned after being arrested for domestic violence just before free agency opened. He is a restricted free agent until the Charlotte Hornets pull his qualifying offer, as has been rumored. Read our explainer on the allegations Bridges is facing.
There may not be much free agency movement until Durant is finally traded. With that in mind, here is a list of the best free agents in 2022 currently still unsigned.
James Harden, G, Philadelphia 76ers: Harden is returning to the Sixers, but he's still waiting on a new deal after opting out of his $47.3 million player option for next season. Expect Harden to sign a multi-year deal for less annually but more guaranteed money over the length of the contract.