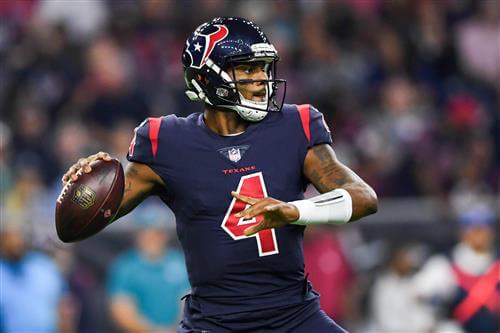 The Houston Texans' asking price for quarterback Deshaun Watson is a hefty one.
The Texans asked teams for a six-piece package of players and draft picks to deal their franchise star during the offseason, ESPN's Adam Schefter reports, citing league sources. A package could reportedly include one player and five picks or two players and four draft selections, but the Texans were not interested in moving off that stance, Schefter adds.
Watson currently faces 22 lawsuits from women alleging sexual assault and inappropriate behavior, and 10 women have also filed criminal complaints against him.