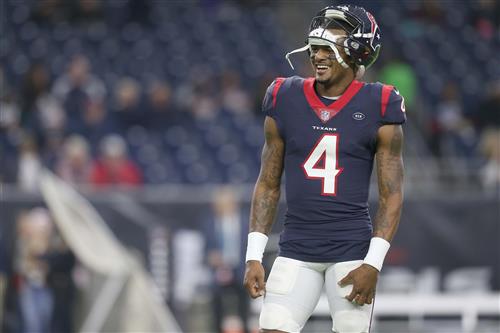 There had been rumors that Deshaun Watson could possibly sit the entire 2021 season to forced the Houston Texans into trading him, but that before his legal troubles.
Fox Sports Radio host Ben Maller said this week that Watson's 2021 and 2022 seasons are in jeopardy due to the slow-moving legal system, and likelihood of suspension after a final court ruling.
"If you look at the timeline on this, barring a drastic sea change, Deshaun Watson will not be playing in an NFL game until at the very minimum 2023," Maller said this week on The Ben Maller Show. "That's the earliest. If everything plays out the way it's playing out, he's going to be done until at least 2023. How did I get to that point? He's going to be put on the Commissioner's Exempt List – that's going to happen likely in the next month before training camp opens up.