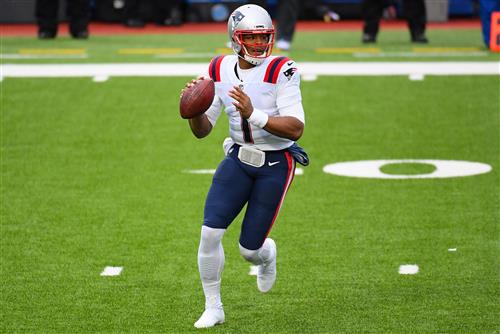 There are exactly zero expectations surrounding the Houston Texans in 2021. Such a notion is certainly nothing new. No Deshaun Watson, now no Tyrod Taylor. Should Cam Newton be next?
For a variety of different reasons, the Texans have pretty much punted on the 2021-22 campaign as the team is without starting quarterback Deshaun Watson, has a first-year NFL head coach in David Culley and still play in both the AFC and AFC South, which doesn't really provide a path to any sort of success in Houston.
Although the Texans were able to secure a Week 1 win over the rival Jacksonville Jaguars, a team that might very well have more issues than Houston at the present moment, the lowly AFC South franchise returned to form in Week 2 en route to coming up well short against the Cleveland Browns. Not only that, but the Texans managed to lose veteran quarterback Tyrod Taylor to injury in the process, paving the way for Davis Mills under center.
Of course, Taylor was initially called upon to serve as the team's starter in the absence of the aforementioned Watson, who continues to be sidelined due to a non-injury-related matter that has yet to be resolved and ongoing legal trouble. With Watson out indefinitely and Tyrod Taylor now hobbled by a nagging hamstring injury, a setback that could sideline him for more than a month, it is obviously time to turn their attention elsewhere for the Texans as Mills is not the answer at quarterback.