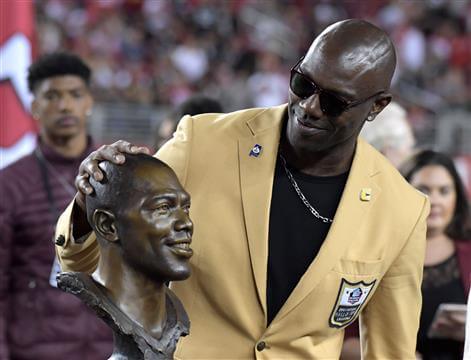 Some random dude in Georgia just made off with a bunch of Terrell Owens' awesome NFL memorabilia ... snatching up the Hall of Famer's storage unit at an auction ... and now TO is scrambling to get it back.
TMZ Sports has learned ... items in Owens' old storage unit in Atlanta were auctioned off after he stopped making payments to the company.
The stuff is really cool -- a custom bust of TO, old playbooks, autographed helmets, cleats, and even a copy of an NDA that we're assuming the NFLer gave to people at parties.