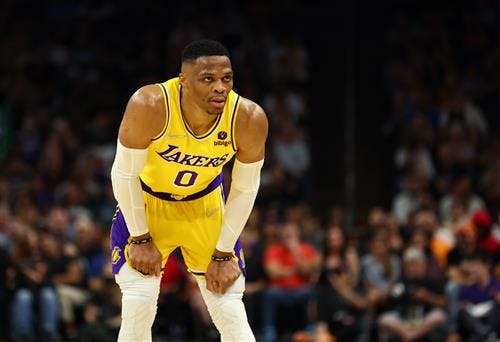 Potential trade partners for Russell Westbrook are driving a hard bargain in negotiations.
Teams are demanding at least one future first-round pick from the Los Angeles Lakers in order to assume the remaining $47 million on Westbrook's contract if he exercises his player option for next season, sources told The Athletic's Jovan Buha.
However, the Lakers have reportedly ruled out the notion of sacrificing a first-rounder to offload the massive deal.
It's unclear which clubs recently discussed acquiring Westbrook, though it isn't the first time the Lakers have apparently contemplated the inclusion of draft picks in a potential trade.