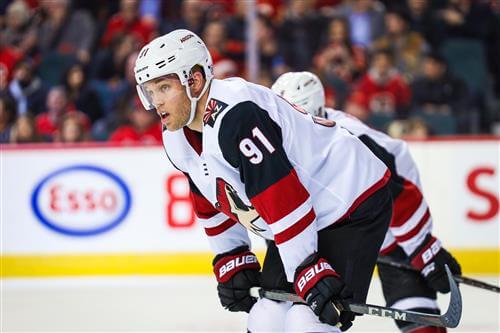 Arizona Coyotes coach Rick Tocchet says he's confident his team will be among the finalists for pending free-agent star Taylor Hall.
"I'm not saying he is going to sign here, but I definitely think we're a team he's very interested in staying with," Tocchet told the ESPN On Ice podcast this week.
The Coyotes acquired Hall from the New Jersey Devils on Dec. 16, 2019. The 28-year-old winger had 27 points in 35 games for Arizona before the NHL paused its regular season on March 12. In 65 games between the two teams, Hall had 16 goals and 36 assists. The league MVP in 2017-18, Hall becomes an unrestricted free agent this offseason and was expected to be the most sought-after forward on the open market.
Then the coronavirus pandemic hit.