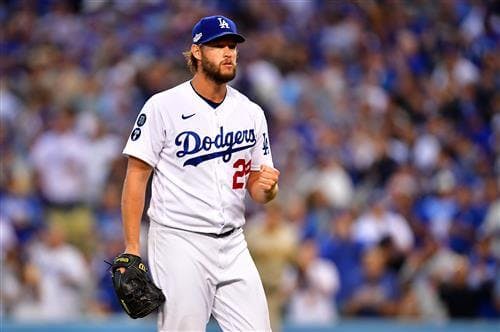 Veteran starting pitcher Clayton Kershaw has been a staple of the Los Angeles Dodgers rotation since he made his MLB debut in 2008, but it appears there's a chance he's in a new uniform for the 2023 season.
Jon Morosi of MLB Network reported Tuesday that the Texas Rangers are "among the options" for Kershaw, who is a free agent this offseason.
The 34-year-old could be nearing the end of his Hall of Fame-worthy career. After the Dodgers fell to the San Diego Padres in the National League Division Series last month, Kershaw said he was leaning toward returning in 2023 but didn't rule out the possibility of retirement.