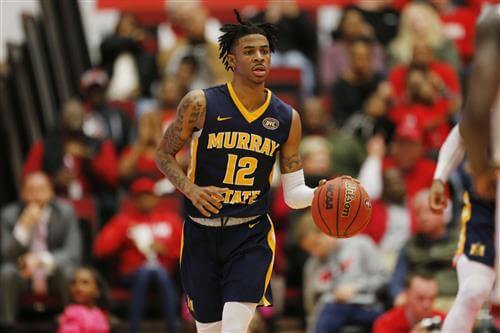 On Wednesday morning, Jerry West compared passing on Zion Williamson in the upcoming draft to passing on Michael Jordan. He made it clear: not selecting Zion when you have the chance would be a tremendous mistake.
"I don't know how you could pass Zion Williamson [at No. 1.] ... That would be like passing on Michael Jordan in the Draft I think." - Jerry West on @dpshow

— Andrew Perloff (@andrewperloff) April 17, 2019
Just a few days later, and a new report indicates that the Suns may be ready to make that exact move.
In a report by The Athletic, sources around the league indicate Phoenix would prefer to land Murray State's Ja Murrant with its first selection over Duke's Zion Williamson. Newly appointed Suns general manager James Jones is allegedly high on the point guard, and his team has a high chance of getting its choice of the top prospects after finishing this past season with the second-worst record in the league.