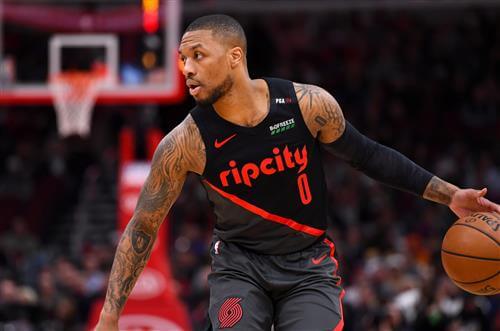 The Phoenix Suns put the world on notice in the Orlando bubble. Disregarding before the restart even began, they compiled an 8-game win streak to go undefeated over the final regular-season stretch and put themselves in a great position to claim that number eight spot.
While they were unable to make the postseason, their miraculous run was an indicator to the community as to just how dangerous this team can be.
In fact, with another star to pair with Devin Booker, they could very well become a legitimate threat in the West.
In a trade idea suggested by Bleacher Report's Zach Buckley, Phoenix could even create a backcourt duo to rival that of Steph Curry and Klay Thompson.
Phoenix Suns receive: Damian Lillard
Portland Trail Blazers receive: Ricky Rubio, Mikal Bridges, Alen Smailagic, Jordan Poole, No. 2 pick (from GSW), 2022 first-round pick (top-three-protected from PHX), 2024 first-round pick (unprotected from PHX)
Golden State Warriors receive: Kelly Oubre Jr., No. 10 pick (from PHX)