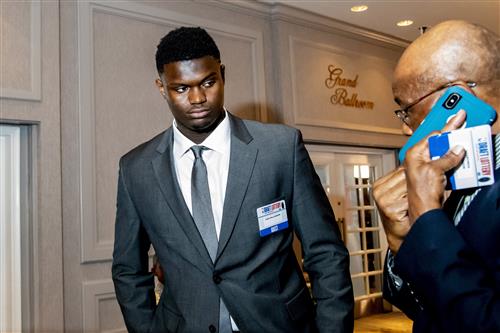 The Knicks weren't able to get Duke's Zion Williamson on Thursday nightin the 2019 NBA Draft.
But ESPN's Stephen A. Smith — an unabashed Knicks fan — still thinks the Knicks (or "we" as he refers to the team) are going to be just fine in their rebuilding process.
Smith posted an unhinged rant to his Instagram account in the wake of Thursday's draft. During the rant, he said the NBA "should've fixed" the draft lottery so the Knicks would've been able to land Williamson at No. 1.
OK, then.
Instead, Williamson went first to New Orleans, and the Knicks took Duke's R.J. Barrett at No. 3. Williamson and Barrett were both standout freshmen this past season.