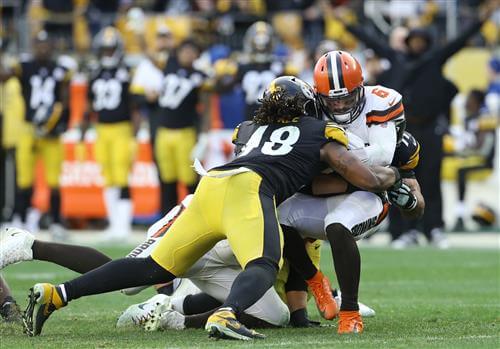 Baker Mayfield is not at 100 percent, which the Pittsburgh Steelers are well aware of. So when the Cleveland Browns head to Heinz Field on Sunday, expect the Steelers to be hitting Mayfield early and often.
"I'm not a doctor," Steelers defensive tackle Cam Heyward said this week on a video call with Steelers reporters. "I'm not going to sit here and tell you that I know how bruised up he is. But at the end of the day, I'm just trying to inflict good punishment."
While he's listed as questionable Mayfield has been adamant that he's going to play despite a chest injury.