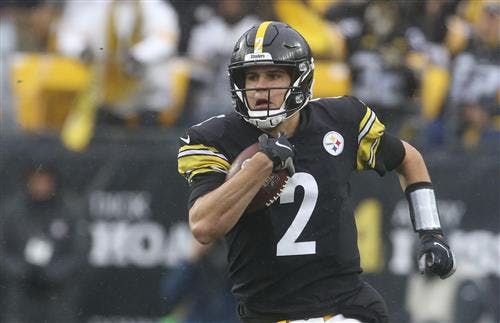 Mason Rudolph had a good game during the Steelers preseason matchup. He went 9 of 15 for 93 yards in three full series of work that included the best throw of the night for either team, a 26-yard touchdown pass to rookie George Pickens. On his next drive, Rudolph led the Steelers on a 17-play, 81-yard drive.
He may have just been auditioning for his next team.
Mitchell Trubisky is the Steelers' likely starter, and rookie first-round pick Kenny Pickett is making a move up the depth chart.
A rumor is gong around social media that indicates an NFC team is considering trading for the one-time third-round pick.
"A former NFL GM told me thinks Mason Rudolph could be traded to the Lions by the end of the week," tweeted 93.7's Andrew Fillipponi.