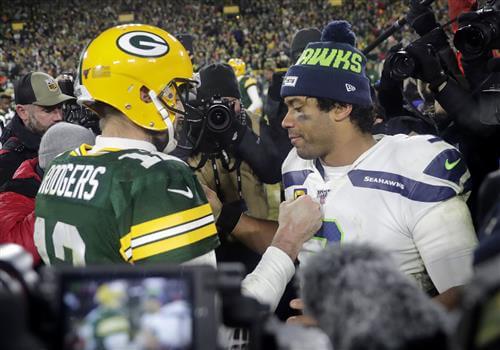 The Pittsburgh Steelers are getting themselves prepared to be without Ben Roethlisberger after this postseason is over, but reports state that the team is "highly unlikely" to offer multiple first-rounders in an attempt to acquire a big-name quarterback like Aaron Rodgers or Russell Wilson, a source told NFL Network's Ian Rapoport.
"With so much of the offseason league-wide focus on big-time trades for veteran QBs, it would be un-Steelers-like to see Colbert package several first-rounders to attempt to trade for Aaron Rodgers or Russell Wilson, as one source explained," Rapoport writes.
General manager Kevin Colbert, who's also likely to retire following April's draft, has only dealt a first-rounder for a player once – safety Minkah Fitzpatrick – and has traded up into the first round just three times during his tenure.