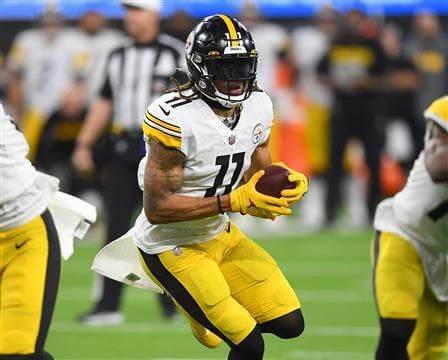 The Pittsburgh Steelers might trade Chase Claypool, but it doesn't mean they'll sell low on the third-year wide receiver.
Per Jordan Schultz of The Score, two teams that have contacted the Steelers say the club is seeking a second-round draft pick in order to move Claypool.
As the Steelers offense has struggled amid a 2-5 start to the season, Claypool has been vocal about wanting them to open things up to create more big plays.
"I just think we need more go balls," he told reporters after Sunday's 16-10 loss to the Miami Dolphins. "Like, damn, not enough go balls. We got playmakers. I haven't had a go ball all year. George [Pickens] needs more, [Diontae Johnson] needs more. I'm not saying that's on the play-calling, I'm just saying we need to try to find a way to scheme it up."