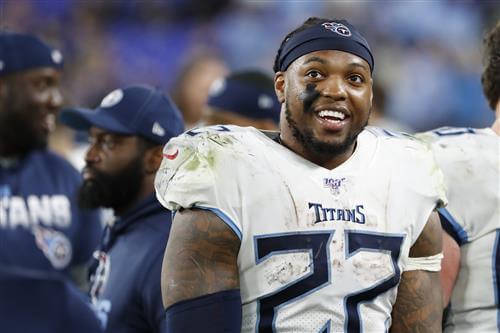 And to think now, they once wanted to make Derrick Henry a linebacker.
Seasoned college coaches looked at this huge high-school player and simply couldn't believe someone that big would be an effective running back at the next level. Reason prevailed, and the Titans are nearing a Super Bowl because of it.
As these NFL playoffs progress to conference title games with the Titans still playing, it's becoming clear that what we're witnessing out of Henry is something we've not seen before.
Henry's 195 rushing yards in Saturday night's 28-12 divisional-round upset of the Baltimore Ravens made three games in a row in which Henry has reached at least 180 yards.
No player since the NFL's 1970 merger had done that – ever.
That includes a lot of legendary running backs who'll be remembered for feats less impressive than the postseason Henry is enjoying. The past two weeks, Henry has done this on the road in the playoffs against the Patriots and Ravens, two of the best defenses in the NFL this season, with his own quarterback throwing for fewer than 100 yards each time.
"It just continues to tell them what type of special player that he is, and that we need to bring him back," Titans guard Rodger Saffold said of – and to – his franchise's leadership. "We don't need to let that man go. I hope people know now."
How could they not?
Henry is on the final year of his contract with the Titans, and his performance this season ensures that he's about to make a lot of money somewhere. NFL teams are often reluctant to sign running backs to huge, long-term deals. It can be unwise to invest that much cap space in a position with a limited shelf life because of the punishment.