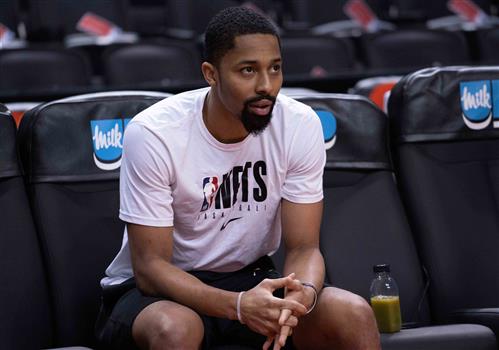 Nets guard Spencer Dinwiddie plans to decline his $12.3MM player option for next season and become a free agent, tweets ESPN's Adrian Wojnarowski. His deadline to make an official decision is Monday.
Dinwiddie suffered a partially torn ACL early this season that limited him to three games. The 28-year-old has spent the past five seasons with Brooklyn and posted his best career numbers in 2019/20, averaging 20.6 points, 3.5 rebounds and 6.8 assists per night.
Read More: 20 NBA Players Most Likely to Be Traded This Offseason
Keeping Dinwiddie may not be in the Nets' plans because of their huge financial commitment to Kevin Durant, James Harden and Kyrie Irving. Brooklyn also has five other free agents to address this summer, including Bruce Brown, Jeff Green and Blake Griffin, who all played important roles during the postseason.