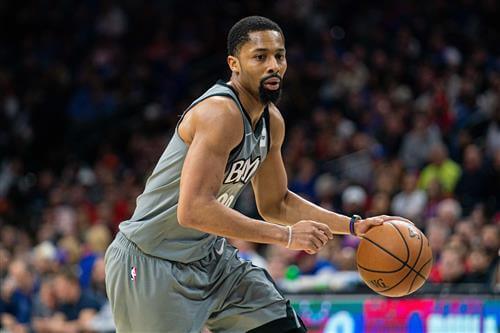 After a disappointing season, it just feels like the Los Angeles Lakers are on the brink of making some major moves in preparation for what they are hoping to be a bounceback 2021-22 campaign. A number of big names have already been linked to the Purple & Gold, which now also includes Brooklyn Nets guard Spencer Dinwiddie. As it turns out, the interest between the two parties appears to be mutual.
Dinwiddie is set to become an unrestricted free agent in the offseason after the 28-year-old decided to decline his player option for the upcoming season with the Nets. According to Broderick Turner of the Los Angeles Times, Dinwiddie "has interest" in potentially teaming up with LeBron James and Anthony Davis in Hollywood.
For their part, the Lakers have a number of players who are also going to be free agents in the offseason. This includes the likes of Dennis Schroder, Andre Drummond, Alex Caruso, and Talen Horton-Tucker, to name a few. LA will need to free up a significant amount of cap room if they intend to sign Dinwiddie, who himself turned down a guaranteed $12.3 million contract for 2021-22.