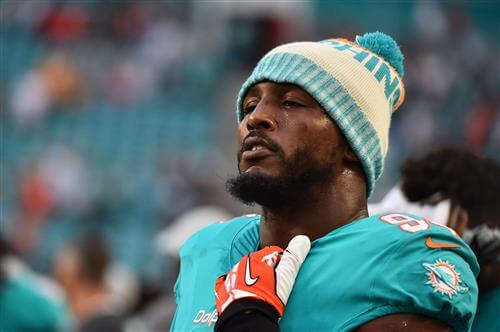 When the Dallas Cowboys' front office finds its groove, it's a sight to behold.
It feels like forever ago when most of the free world vilified them for standing firm in their decision to not overpay players in the latest free agency spree, even if that player's name was Earl Thomas and the courtship had lasted 14 long months. Instead, they stuck to their guns — as per the norm — with the goal of finding great value in the second wave and later. That hasn't always panned out for the Cowboys in recent years, but it's paying off in spades this offseason. After landing one-year deals on both wide receiver Randall Cobb and safety George Iloka to the tune of $5 million (max) and $887K (max) respectively, they've pulled another rabbit out of their hat to close out the month of March.
Trade discussions between them and the Miami Dolphins hit fever pitch when the latter approved a visit between veteran defensive end Robert Quinn and the former, but he'd leave without a deal at the time. The goal of both the Dolphins and Quinn were to create competition for his services, but the Cowboys weren't budging and had no plans on participating in a bidding war. In the end, they won, and will send a 2020 sixth-round pick to the Dolphins for Quinn, but that's not all. It was expected the Dolphins would absorb some of Quinn's massive $11.8 million salary for 2019 to get the deal done, and while they've decided not to, the Cowboys are again on the winning end of that prong.
They'll rework Quinn's deal to pay him just $8 million plus incentives, a source close to the situation tells me, in a move that could ultimately save the Cowboys a difference of nearly $4 million — assuming the worst-case scenario for Quinn, production-wise, in 2019.