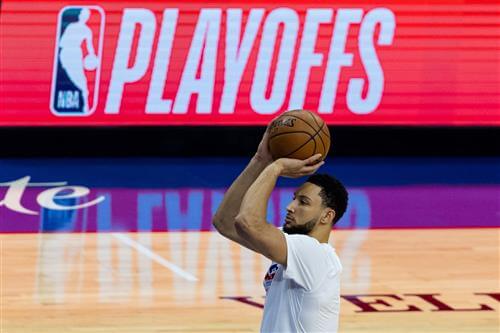 The Ben Simmons empty gym summer video series: a tradition unlike any other.
Simmons, who admitted after his unacceptable second-round series against the Hawks that he needs to better and that he had a mental block offensively during the playoffs, has slowly been posting more on social media after a month off.
Simmons celebrated his birthday out in Los Angeles, he popped up in a few Instagram stories with his new romantic interest Maya Jama, and even shared a few photos from a gym. That's totally fine! Unlike some unreasonable fans, I'm not mad that his entire offseason isn't purely basketball. That would be weird. Live your life, Ben!
But don't lie to us.
Which is exactly what he's doing, once again, in a new video posted by his trainer Chris Johnson on Monday afternoon.