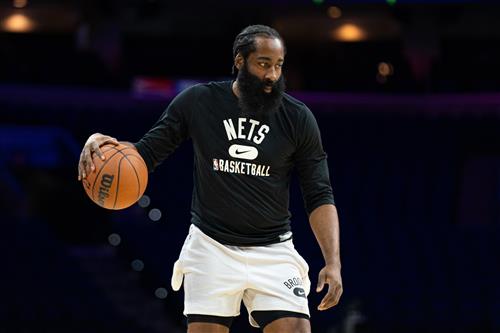 Amid all the Kyrie Irving drama with the Brooklyn Nets, teams like the Philadelphia 76ers are lurking around waiting to pounce on a potential move. Daryl Morey is lined up for the Sixers and appears to have his eyes set on James Harden, regardless of how unrealistic it may seem.
Per Stephen A. Smith of ESPN and courtesy of Bleacher Report, Morey would love to find a way to add Harden to the Sixers.
It seems super unlikely that the Nets would part ways with Harden via a trade, especially to link him back up with Morey on the Sixers.