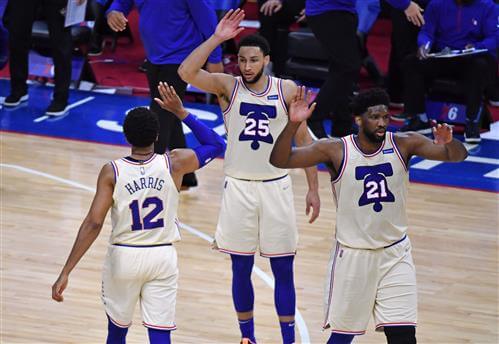 In the wake of reports that Philadelphia 76ers star Ben Simmons will skip training camp while awaiting a trade, it appeared as though his days in Philly were likely numbered. However, new intelligence is indicating that the former No. 1 overall pick and multi-time All-Star could still be back with the club next season.
The Sixers are apparently operating under that assumption, anyway.
On Wednesday, Sixers insider Tom Moore dropped a bombshell report on the Simmons situation via Twitter. According to his sources, trade offers for the floor general continue to underwhelm team president Daryl Morey and the expectation is that no move will be made.
Consequently, Simmons will remain on the roster and Philly expects him to return to the court at some point.
"More #NBA source: 'Eventually he's going to show up. (#Sixers will) go from there.' They apparently plan to fine Simmons if he doesn't attend 2021-22 camp, preseason & so on," Moore tweeted. "Don't want to trade for draft picks & try to convert to players. Can't get any of 5-10 NBA guys they like."