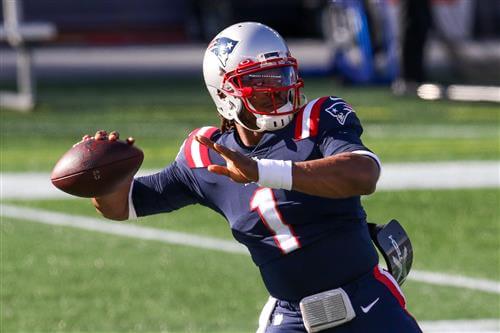 The Carolina Panthers have lost five of their last six games after starting off the season 3-0. Their slide can be at least partly attributed to Christian McCaffrey's stint on the IR, which ended this past week. But the biggest problem has been quarterback Sam Darnold.
Through the first three games of the year, Darnold completed 68 percent of his passes and threw for 888 yards with three TDs and one interception. He also ran in 5 TDs in his first four games. He wasn't playing out of his mind, but he was playing well enough to win and, most importantly, wasn't turning the ball over at the rate he usually does.
Once McCaffrey got hurt after Week 3, everything changed. Darnold has thrown 10 interceptions in the last six weeks. He's thrown only four touchdowns in that same timespan. It's a reversion back to the Darnold everybody knew in New York, tortured by ghosts and the poor teachings of Adam Gase. Carolina, considered an early contender for a Wild Card spot, now has to do a lot of work to even be in the running for the playoffs.
Darnold is the biggest problem. It's one thing to have a QB who can't win a game on his own. It's another thing entirely to have a QB who will lose his team games regularly, and that is who Darnold is right now.