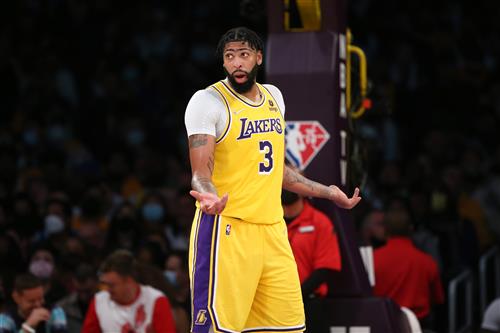 The Los Angeles Lakers do not look like a team that will be competing for a title this NBA season. They are only 20-19, but as long as LeBron James is healthy, they cannot be counted out. Even at 37-years old, he is proving that age is just a number as he is as dominant as ever.
The Lakers have needed every bit of that dominance, as they have struggled to get things going this season. Los Angeles has had a new starting lineup basically every other game this season as players are constantly in and out of the lineup whether it be because of injuries or entering the league's health and safety protocols.
Los Angeles will do all they can to compete this season and as long as James is around, but they have to keep an eye on the future. They put a lot of assets toward building this Big 3 and depleted their future.
The Lakers have virtually no draft capital to speak of and very few long-term player assets. As a result, could they actually entertain the idea of trading Anthony Davis at some point down the road?
Davis was expected to be their next face of the franchise, but they could change course to help replenish the franchise's assets. Plenty of teams would love the chance to trade for Davis again after the Lakers won the sweepstakes when the New Orleans Pelicans traded him.
Could the Miami Heat get in on the bidding this time? Let's take a look at what trade between the Heat and Lakers that lands Davis in South Beach could look like.
Los Angeles Lakers Receive: C Bam Adebayo, G Tyler Herro, F P.J. Tucker, 2025 First-Round Pick, 2027 First-Round Pick
Miami Heat Receive: C/F Anthony Davis, C DeAndre Jordan