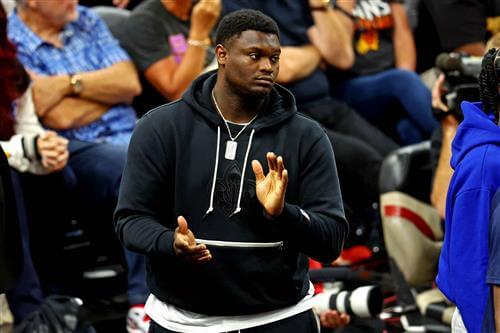 The idea that rising NBA superstar Zion Williamson may want out of New Orleans isn't only unsettling for Pelicans fans. If he demands a trade over the course of his rookie contract, it could have ramifications for small-market teams indefinitely.
That doesn't mean it won't happen. That isn't how life works. In this age of player empowerment, we see star players determining their own future with increasing frequency.
If Zion has a taste for the Big Apple, it may only be a matter of time before he finds himself there.
The Pelicans won't clamor to move their franchise player, but if they're forced to, they should receive a tremendous haul for their troubles.
The Knicks are well-positioned to offer that haul. They have several moveable contracts and a solid base of draft capital. All they need is for that trade request to come through, and they've got as good a chance of facilitating it as any team in the NBA.
Here's one trade proposal the New Orleans Pelicans would have to consider.
New Orleans Pelicans Receive: F Obi Toppin, G Alec Burks, 2022 First-Round Pick (NYK), 2023 First-Round Pick (DAL), 2024 First-Round Pick (NYK), 2026 First-Round Pick (NYK)
New York Knicks Receive: F Zion Williamson