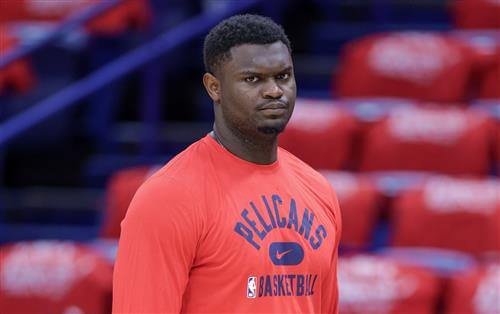 The Charlotte Hornets made their first big move of the 2022 NBA offseason when they fired head coach James Borrego. It came as a bit of a surprise as Borrego had signed an extension and the team showed improvement under his watch.
Charlotte won 10 more games during the 2021-22 season than they did in 2020-21, but that wasn't enough to save Borrego's job. The team having their doors blown off in the NBA Play-In Tournament for the second consecutive year likely played a role in parting ways with their head coach.
The search for a new leader on the sidelines is already underway. After that, the team can focus on improving the roster. Center remains a big-time need for the Hornets, as they have to find an upgrade on Mason Plumlee, especially with Montrezl Harrell entering free agency.
Trade rumors involving Gordon Hayward could also be had. Hayward still produces at a good clip, but it is difficult to rely on him because he is constantly injured.
The organization is likely scarred from Hayward, but if the opportunity to take on another injury-prone star arose, would they take a chance?
That is what they would have to consider if they engage in trade talks centered around Zion Williamson. What would a deal involving him look like this offseason? Let's take a look at this hypothetical trade that would pair Williamson with LaMelo Ball.
Charlotte Hornets Receive: F Zion Williamson, G Devonte' Graham, C Jaxson Hayes
New Orleans Pelicans Receive: F Miles Bridges (via sign-and-trade), G Terry Rozier, F/C P.J. Washington, 2022 First-Round Pick (via NOP), Two Future First-Round Picks