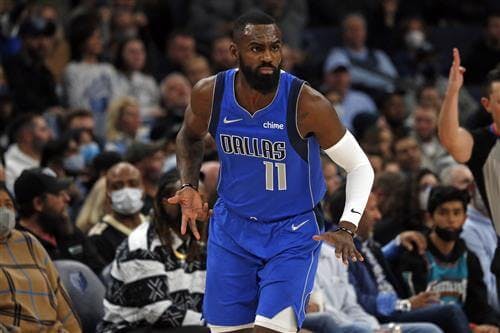 If the Los Angeles Lakers mean to trade Russell Westbrook, they're going to have to take on some bad contracts in return. Russell Westbrook's $47 million deal does expire at the end of the 2022-23 NBA season, but his astronomical salary figure and comparatively poor play have marked him as a negative value.
The Lakers are going to have to tack on additional assets or swallow some undesirable returns in a swap. That being said, just because LA has to take on some albatross deals, doesn't mean that they can't improve the talent on their roster overall.
For example, they could target the Dallas Mavericks' Tim Hardaway Jr. who's currently playing on a four-year, $75 million contract that doesn't expire until after the 2024-25 season.
Targeting him in a trade could mean shedding Russell Westbrook's contract, freeing up his minutes and touches for players who are a better fit next to LeBron James and Anthony Davis, and would add a high-end shooting specialist to a team that desperately needs more floor spacing.