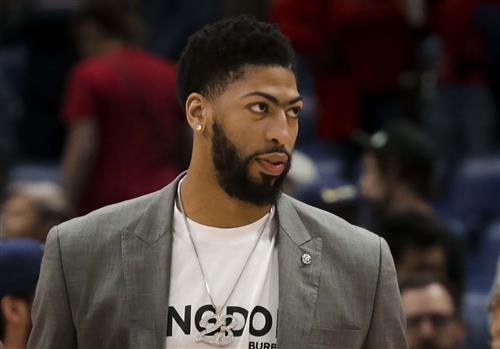 Should the New York Knicks win the 2019 NBA draft lottery, Zion Williamson may never play a game for the franchise.
Shams Charania of Stadium and The Athletic reported Tuesday the Knicks would focus on flipping the No. 1 overall pick in a trade package for New Orleans Pelicans star Anthony Davis.
Our NBA Insider @ShamsCharania with the latest on the Knicks plan if they get the top-pick in tonight's #NBADraftLottery. pic.twitter.com/pcPOQ0CjXM

— Stadium (@Stadium) May 14, 2019
In almost any other scenario, the opportunity to select Williamson would be too good to pass up. The Knicks, however, don't appear inclined to wait on the Duke Blue Devils star to fulfill his massive potential.
New York made its intentions this summer clear when it traded Kristaps Porzingis to the Dallas Mavericks in January. As a result of the move, the Knicks could have a little over $72.9 million to spend in free agency, which is enough to afford two max-level stars.