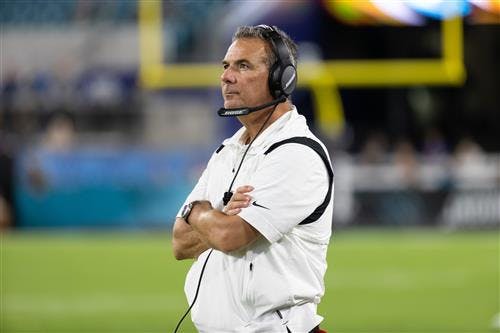 Urban Meyer has faced a fair amount of criticism in his first year as an NFL head coach but one league insider is now saying that some of the Jacksonville Jaguars players "aren't thrilled" with his coaching techniques.
CBS Sports NFL Analyst Pete Prisco revealed on "The Da Show" Tuesday that he's heard that some players aren't fans of the tactics Meyer brought with him from his days as a successful college football coach.
"He's got to change a few things. He brought a bunch of college-like things to the program, which I don't necessarily agree with," Prisco said.
"And I've heard some of the players aren't thrilled with him either, including having a microphone on the field – one of his assistants on the field during practice with a boom mic, telling everybody to hydrate and hustle and get to the next period," he added.