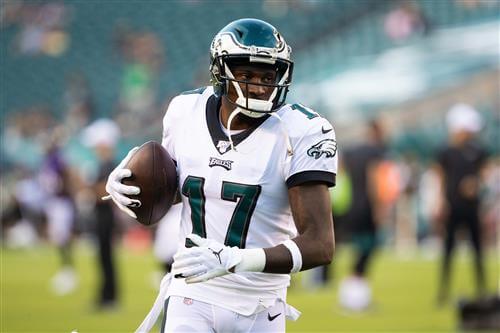 If NFL teams have proven one thing this offseason, it's that they love making trades, and not even a global pandemic has been able to slow that down.
Over the past four weeks alone, we've already seen Nick Foles, Stefon Diggs, DeForest Buckner, Hayden Hurst and Calais Campbell get dealt. Oh, and let's not forget about the DeAndre Hopkins deal, which might end up going down as the worst trade in sports history. Basically, if we've learned one thing this offseason, it's that teams are always looking to make a deal, which is why there's a very good chance we could see a few more trades go down between now and the 2020 NFL Draft.
At this point in free agency, all the best players have been signed, which means that if a team wants to upgrade their roster (or get rid of a disgruntled player), then a trade is the best way to go.
So who else could get dealt over the next few weeks?
Here are seven trades that teams should think about making before the draft begins on April 23, starting with Andy Dalton.
1. Bengals trade Andy Dalton to the Jaguars
Jaguars get: Andy Dalton
Bengals get: 2020 sixth-round pick (189th overall)
When it comes to the Andy Dalton situation, the Bengals have basically backed themselves into a corner, and it's an ugly corner. At this point in the offseason, they really only have three options: They can cut him (which would save $17.7 million in cap space), they can keep him (which would make him one of the most expensive backup quarterbacks in NFL history) or they can trade him.