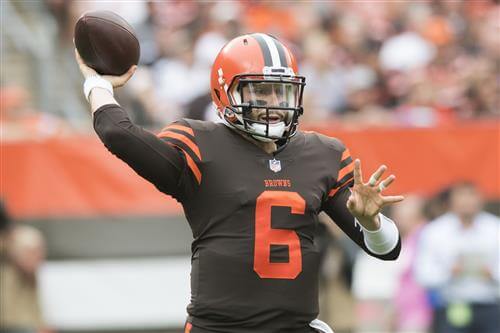 The Seattle Seahawks are in dire need of a franchise quarterback after trading Russell Wilson to the Denver Broncos. No matter how Pete Carroll and company ultimately address Wilson's departure, though, don't expect Baker Mayfield to find himself starting games in the Pacific Northwest.
During a Tuesday appearance on The Pat McAfee Show, NFL insider Ian Rapoport clarified that the Seahawks "have never really been that interested" in trading for the Cleveland Browns' stranded former starting quarterback.
Mayfield became expendable in March, when the Browns made a blockbuster trade with the Houston Texans to acquire Deshaun Watson despite the multi-time Pro Bowler facing tens of allegations of sexual misconduct. Though there's a chance Watson is ultimately suspended for the 2022 season, Mayfield's time in Cleveland is clearly over regardless.