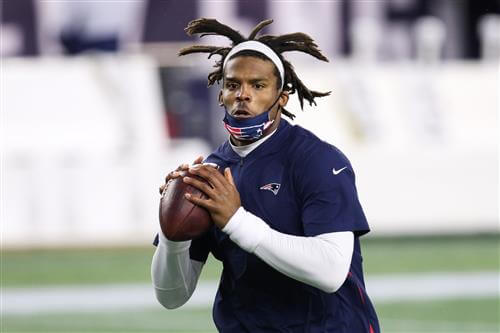 The Seattle Seahawks will be without their iron man for the next month. Russell Wilson suffered the first major injury of his career last Thursday and had to get surgery that will knock him out of Seattle's lineup until Week 10 at least. It is just a finger injury and there is hope he can return for the stretch run looking like the Wilson who has picked apart defenses more often than not this season. But the Seahawks are in no-man's land at quarterback in the meantime.
After Wilson got hurt, Pete Carroll turned to longtime backup Geno Smith. Smith played as well as could be expected considering the circumstances (131 yards, one TD, one INT) but was unable to come away with the win. After the news broke that Wilson's absence would stretch over the course of several weeks, Carroll told reporters Smith was the guy now. Seattle will need another backup now that their main backup is starting, so they brought in Blake Bortles for a workout today.
Because Wilson's injury won't knock him out for the season, the Seahawks aren't in the running to trade for an above-average backup. They don't see a reason to sacrifice resources for a band-aid fix, especially since Wilson has been so healthy over the last nine years. The problem is that the Seahawks are a win-now team that relies entirely upon the QB under center to produce points and win games. The running back rotation is constantly banged-up and the offensive line isn't good enough to consistently open up holes in the ground game. The defense, supposedly Carroll's calling card, is one of the worst in the league this year. Seattle isn't winning by running all over their opponents and they certainly are not winning by shutting down opposing offenses.
This means the burden on Smith is immense. He has to deliver or the Seahawks, already teetering on the precipice of contention at 2-3, will fall into a hole they can't dig themselves out of in the final seven weeks of the season with Wilson back. The NFC West features the only unbeaten team in the NFL, a popular Super Bowl pick driven by the Matthew Stafford/Sean McVay combo, and a Niners team that always gives Seattle fits. The Seahawks cannot afford to lose games over the next few weeks if they aim to make the playoffs, and nothing we've seen suggests Geno Smith of all people can flip the switch and carry the team to the wins they need.