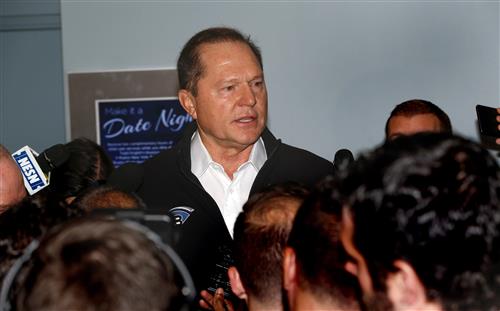 Major League Baseball and its players agreed to make the best out of the COVID-19 pandemic, compromising to play the most games possible -- even playing into November -- providing the deadly virus subsides to enable a baseball season.
But while their deal on service time and salary should be officially ratified Friday, with the owners scheduled to vote on a noon ET conference call, prominent baseball agent Scott Boras worries that amateur players will be greatly damaged in the agreement.
Boras, who traditionally advises more first-round draft picks than any baseball player-agent -- including this year's projected No. 1 pick in Arizona State first baseman Spencer Torkelson -- believes the new agreement will adversely impact amateurs.
"It is amazing to me when our nation is in a position of peril,'' Boras told USA TODAY Sports, "that one of the attack points always continues to be the poor drafted players. For owners to do this to these young men, who are so passionate about baseball, is something that they need to examine their conscious.''
The new agreement calls for the amateur draft to be reduced from 40 rounds to as few as five rounds this summer. The signing bonus pool, which was set to increase by 3-5%, will remain the same the next two years. Players will also be required to defer 90% of their signing bonuses the next two years.