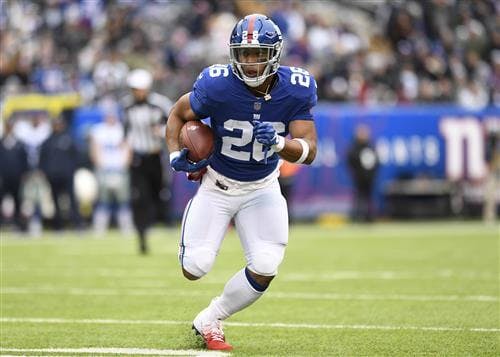 The New York Giants are 2-1 yet still aren't quite as good as their record implies. They're better than they have been since Eli Manning's last good years, but that isn't saying much. Brian Daboll has done a good job turning the offense into an average unit and the defense is no longer entirely devoid of talent. Daniel Jones, however, does not look like he's taken the steps required to turn the team into a playoff contender this season and at the end of the day NFL teams go as far as their quarterback can take them.
No one has enjoyed more of a resurgence than Saquon Barkley, though. Fully healthy with a modern offensive system in place, Barkley has been nearly as good as the Giants hoped when they took him No. 2 overall in the 2018 NFL draft, averaging six yards per carry on the season. On many possessions he is the sole bright spot of the offense.
Yet Boomer Esiason thinks the Giants will consider trading Barkley before the deadline on November 1. And he has an ideal trade partner in mind-- the Buffalo Bills.