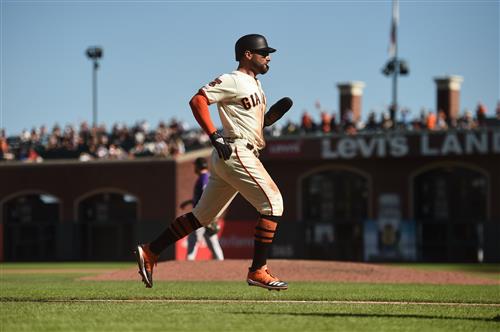 Good news for all National League hitters: the Oracle Park dimensions are changing.
Unfortunately, they won't be changing that much.
Altering the dimensions of the Giants' stadium has been talked about for some time, with the goal of moving the bullpens from on the field to beyond the outfield walls being the primary objective.
While many hoped the Giants would do away with Triples Alley, that won't be the case.