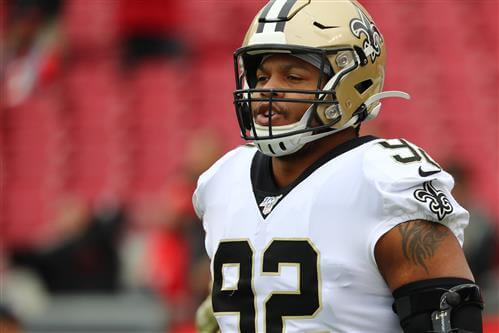 New Orleans Saints quarterback Drew Brees has come under fire for his recent comments regarding the Colin Kaepernick situation that captivated the NFL in 2016. Brees' comments, which are the quarterback's first in the wake of George Floyd's killing last week, revolve around the fact that the quarterback will "never agree with anybody disrespecting the flag of the United States of America."
Despite Brees getting flack from media and even his own teammates for the comments made during his interview with Yahoo Finance, one Saints player has come to his quarterback's defense.
Third-year defensive end and former first-round pick Marcus Davenport took to Twitter to come to Brees' aid.