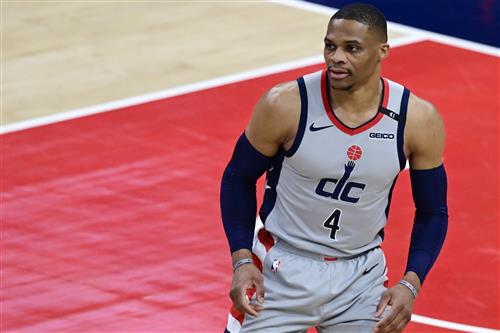 Endless trade rumors for big-name All-Stars? Just a typical offseason for the Los Angeles Lakers and their rabid fanbase. Russell Westbrook is the latest name that's been thrown into the fire for Lakers fans to obsess over.
The latest buss, however, does sound like the Lakers are actively trying to acquire the spitfire point guard from the Washington Wizards. This comes via report from Bleacher Report's Jake Fischer.
Lastly, the Lakers rumors have not gone away. Los Angeles has been linked by multiple sources to having interest in attaining Russell Westbrook, although the cap gymnastics to acquire the 2017 MVP will surely be tricky. It remains clear that Los Angeles' main objective this offseason is to find an on-ball creator that can lessen the playmaking duties of LeBron James.