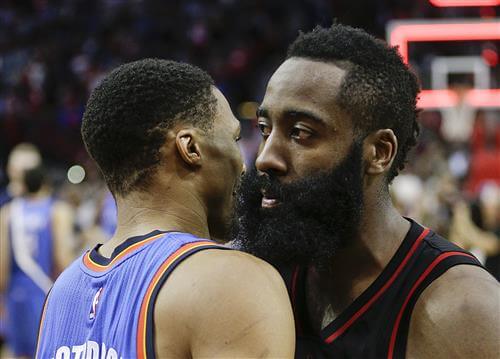 It seems like it will only be a matter of time until we all peep our phones and see an Adrian Wojnarowski or Shams Charania Twitter post breaking the news Russell Westbrook has been traded out of Oklahoma City.
The former MVP has all but played his last game for the Thunder, but it remains to be seen if he will be taking his talents to South Beach or somewhere else.
While the Heat have been coined the favorites for the last week or so, the Rockets are doing a bit of scheming themselves. Per ESPN insider Brian Windhorst, Houston is searching for a third team to aid their efforts in acquiring Brodie.