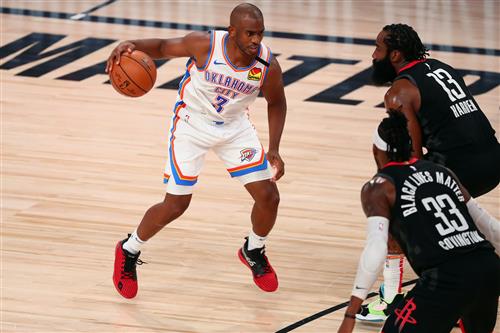 The Houston Rockets are in the midst of a transformative offseason, with both head coach Mike D'Antoni and general manager Daryl Morey stepping down in recent weeks. Rafael Stone is stepping in as the new GM, but they've yet to find a replacement coach, and there have been trade rumors that suggest more changes might be in store.
While we wait to see what's next in Houston, it's a good time to take a look back and reflect on what happened in the fascinating Morey era. Any time there's big changes like this around a team, stories always come out about what was going on behind the scenes. In the latest Lowe Post podcast with ESPN's Zach Lowe, we have a perfect example.
Fellow ESPN writer Tim MacMahon was on as a guest, and gave some insight into one of the biggest decisions Morey made as GM, and perhaps the one that ultimately sealed his fate -- yes, he stepped down voluntarily, but the writing was on the wall for the future of this team as a contender.