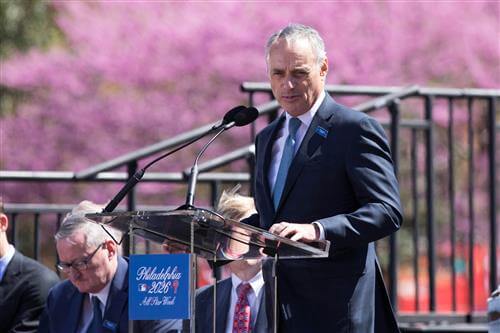 Major League Baseball commissioner Rob Manfred isn't ready to give up on the 2020 season just yet.
Even amid a COVID-19 outbreak that's reportedly affected 20 people within the Miami Marlins organization and as multiple St. Louis Cardinals players test positive, Manfred remains committed to pushing through.
"We are playing," Manfred said, according to Karl Ravech of ESPN. "The players need to be better, but I am not a quitter in general and there is no reason to quit now. We have had to be fluid, but it is manageable."
Team owners reportedly held a conference call Friday and are similarly hopeful the season can be completed in some form or another.