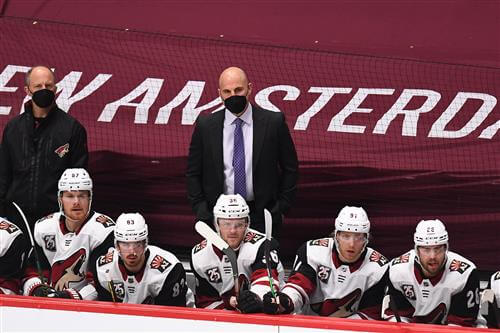 Rick Tocchet will not return as head coach of the Arizona Coyotes, the team announced Sunday.
Tocchet's contract expires on June 30, and the Coyotes will begin their search for a new head coach immediately.
"After meeting with Rick, we have agreed that a coaching change is in the best interest of the club," said Coyotes GM Doug Armstrong in a statement. "This was a very difficult decision, but we believe that it is time for a new direction and new leadership. Rick is a very good coach and an incredible person, and we sincerely appreciate all his hard work and dedication to the Coyotes the past four years.